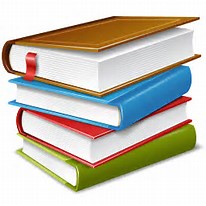 (Reviews are condensed for space reasons.)
NOVELS
1. A SENSELESS ACT OF BEAUTY
Daz Pulsford - Amazon.com 5.0 out of 5 stars — A powerful tale of love and wonder, July 11, 2011 By DJP – See all my reviews. This review is from: A Senseless Act of Beauty (Kindle Edition) AVAILABLE AT: http://amzn.to/2cUivQS
Cleverly mixing some traditional sci-fi elements: an alien planet ripe for conquest, an arrogant and rapacious paternalistic invader, indigenous humanoids who cause fascination and wonder, and mysterious technological forefathers, A Senseless Act of Beauty also includes tales from the African Mythos of our future past, and more than a dash of love and heartbreak as it weaves a tale of hope, the surrender to love, and a quest for understanding.
It is the central character Aaron's journey of self-belief and understanding his place in things that sets up the story, and around it we see the story change from his view as a visiting scientist to a fierce protector of the planet Viridis. Beginning with a defining moment of his youth that shapes his future instincts, the author takes you through Aaron's transformations as he learns to love, grieve, love again, and ultimately triumph over the very forces of mindless subjugation and assimilation of which he was initially a part.
--- Amy Ramsey Ramsey's Reviews --- 
Publisher: Blade Publishing Publisher's Address: www.bladepublishing.org ISBN: 978-1-897560-09-9 Genre: Futuristic Romance/Science Fiction Romance/ Adult Pages: 231 Reviewed By: Amy J Ramsey/Ramsey's Reviews/www.trinagon.blogspot.com Rating: 5 stars
Aaron Okonkwo was raised to honor his people's heritage. Growing up as an Igbo in a Nigerian tribe located on the continent of Africa, which is known for its savagery, disease stricken and barren lands. As a child, Aaron dreamed of commanding a star fleet sent out to preserve life on other planets.
Well, part of his dream came true. Aaron works for the Confederate star fleet as a bio-botanist and is part of a team sent out to scope the planet Viridia under the watchful eye of Abe Pritchett, the Captain. Aaron, along with 3 other men, paired with 3 women, perform different tasks on this mysterious, Eden-like planet. The only thing standing in their way is the beautiful and voluptuous female alien creatures who are succeeding in seducing the human men. While working, Aaron was mesmerized by all the incredible life forms and enjoyed cataloging the new and familiar, but as he gazed upon the tantalizing naked body of an alien female, Nightsong, Aaron felt the alluring pull of her pheromones beckoning him to become her mate.
I am afraid my words cannot do this book, A Senseless Act Of Beauty, the justice it truly deserves. This is a sensational, "Out Of This World" story, full of emotion, substantial meanings and the mind-blowing effects of a love between a human and alien, not to mention the adoration of an alien planet. A love so great that it causes one to believe they can achieve miraculous things hidden deep within their soul. John B. Rosenman has displayed genuine talent for his world building technique, flawless story line and keen emotional expression. I look forward to reviewing much more of John B. Rosenman's work in the future. This book is recommended to any reader who is interested in Adult Futuristic Romance/ Science Fiction.
2. ALIEN DREAMS
Berry's Reviews and The New Book Review
John B. Rosenman weaves an intricate plot and a most exciting tale with mind-stretching concepts that make us look at the universe in a new way. This book is classified as science fiction, but there is a lot more romance and intrigue than in your ordinary SF materials. 
Clayton Bye, Book Reviews   
With a strong science fiction setting, John B. Rosenman explores the importance of culture, compassion and love by pitting a race that has none of these qualities against a number of species. Alien Dreams is, in my opinion, John Rosenman's most substantial offering to date. One could say that he shows us what it is to be human by slowly tearing everything that means away from Captain Eric Latimore, all the while holding up the angels as examples of the horror of what he is to become.  https://amzn.to/2n886IN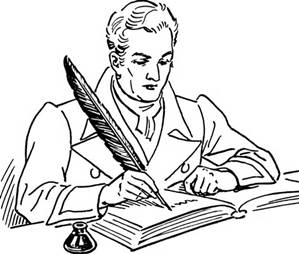 SHORT STORIES
1. Childhood's Day 
5.0 out of 5 stars Review, January 23, 2014
By Ruth J. Burroughs "Isle Burroughs" (Ithaca, New York United States)
In Childhood's Day Rosenman uses the word reprography, which is like "a photograph of a photograph", but in this instance a living 3d photograph of genetic material. Using the alias Steve Morrison, John, "Jack", Winter, the main character enters a baker's shop. The code name delivers him to a secret and highly illegal memory-cloning operation.
You don't have to be familiar with Ubik, memory technology, or cloning, to enjoy this short piece by Rosenman on your phone, tablet, kindle or nook, riding the subway on your way to work, or during your lunch break. It's a story about childhood, memory and relationships and what lengths we'll go to, and what choices we'll make to search for answers that cause us to destroy our happiness in the present moment. The question is would you make a copy of yourself and why? For the price of a cup of gourmet coffee you can see how Rosenman explores this question in clear and plain prose in the manner of Pohl Anderson and Frederick Pohl. He doesn't try to impress us with a lot of technobabble words, but gets right down to the heart of the story. Just the kind of science fiction I love to read. Those who've read Ursula K. Le Guin or Philip K. Dick will enjoy this.
5.0 out of 5 stars Science fiction at its best, January 20, 2014
By S. Deeth "Sheila Deeth" (OR, USA) 
From an almost normal, almost everyday start, through an almost delightful, almost perfect interlude, to an almost sad and almost happy ending, John B. Rosenman's Childhood's Day is surely a science fiction classic writ small, and story to treasure and remember.
This is science fiction at its most powerful best. I love this short story and highly recommend it.
EXCERPTS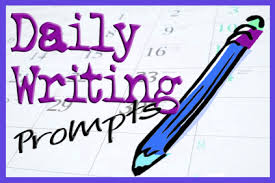 Inspector of the Cross:
(Turtan, after passing through a black hole with the alien enemy Turois, tries to land their spaceship on Zontena without getting killed or killing anyone.)
            Their descent slowed and flattened, holding at an angle of five degrees.
            "Airspeed's down to three hundred fifty KPH… We're going to make it!" Turois sang.
            Turtan ignored the other's jubilance, concentrating on the lush terrain a scant five hundred meters below. His eyes picked out multicolored fields of blooms, Zontena's towering trees, and on the approaching grasslands below…           
            El-Elana.
            His hands went cold. They were heading for the city! Struggling, he tried to throw the control to one side and then the other.
            It was jammed.
            "Get in your seat," he shouted, killing the engines. "We can't do any more here."
            They lurched to their seats, strapped themselves in. In the Central Display Screen he could see the glassy towers and sweeping bridges of the city approach, even figures turning to stare. Nearby, another indicator plotted a simulacrum of their descent along with a projection.
            "We're not going to make it," Turois said.
A Senseless Act of Beauty:
(Aaron travels to Viridis, a beautiful, untouched world and discovers that hidden dangers lurk there.)
            Whatever the case, the deadly plants remained just as obediently in place behind as they did ahead. However, he couldn't forget what had happened to the Egyptians who dared to follow the Hebrews across the Red Sea.
            Walking beside Nightsong, Aaron no longer felt like the brave warrior he had claimed to be. Though he loved her, he recalled suddenly all the suspicious things she had said and done. Perhaps he had been foolish to enter the briars with her. This could be a trap, and he the prey.
            He stopped and turned, debated going back. But as he hesitated, Nightsong drew swiftly ahead. No! Better to follow her and stay close.
            He raced after her, quickly catching up.
            Finally they reached a circular clearing. Serene and confident, Nightsong led him to its center, where she gazed up into his eyes.
            "You are the first of your people to see this," she said.
            He looked around, nervously seeing only the briars surrounding him like an impenetrable wall, or an enemy ready to spring. The briars seemed to be growing, rising.
            He gasped. No, the ground they stood on was sinking! They were going down into the earth!
* * * * * * *